Bios
Armando Montero, CPM
(President – CAM Real Estate Services)
I founded CAM Brokerage & Management Services in 2005 and I have been operating and growing the firm ever since. As the President, I am responsible for overseeing the day-to-day operating functions of CAM and developing and maintaining client relations. In addition, I am heavily involved in all property take-over and transition phases involving the CAM management and development areas. Before starting CAM, I was the Senior Partner Vice President-Operations, for Taylor & Mathis (T&M), a Georgia based regional full service real estate firm. I joined T&M in 1993 and oversaw all property management, operation, financial and construction functions for the company's Florida operations. My duties at T&M included supervision of over 100 employees. I held various positions at T&M during my tenure, which covered over thirteen years, including Operations Manager, Property Manager and Operations Analyst. Furthermore, I acted in the capacity of Construction Manager and I oversaw various tenant improvements and building improvement projects. I obtained a Bachelors Degree in Accounting and Masters Degree in Taxation from Florida International University. I am a member of the Greater Miami Chamber of Commerce and I have taught SMA, RPA and FMA courses for the Building Owners and Managers Association (BOMA).
---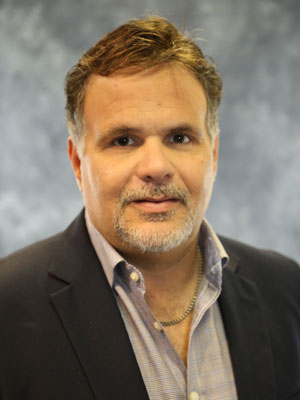 Felix Murillo
(Principal)
My career started in the Banking and Investment field where I was an Investment Analyst for a prominent International Bank, including managing the banks US Treasury Bond Portfolio. During this time I became involved in Real Estate, including as an Investor. I became a licensed Realtor and worked with numerous large regional Real Estate companies such as Century 21, Keyes Company Realtors, and Di Giacomo Group. During this time I was also involved as a consultant and financial manager for a group of Foreign Nationals with business and real estate interest in the US. In addition, I worked closely with several developers and investors on analyzing many multi-million dollar projects. I earned Bachelor's Degree with a Dual Major in Finance and International Business from Florida International University, as well as an Advanced Certificate Program in International Business from the University of Miami. I have held a Real Estate Licenses for over 20 years and am a member of the Realtor Commercial Alliance, Florida Association of Realtors, and the National Association of Realtors. I was just recently appointed to the
City of Doral's Economic Development Advisory Board
for a second term, as well as being elected Secretary of the Board. I have volunteered as a Little League coach as well as partaken in numerous cycling and running event to raise money for various charities both locally and nationwide.